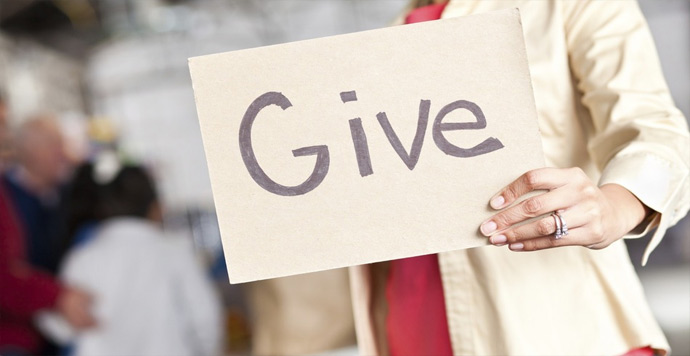 Farzana Baduel of CURZON PR says: In the current economic climate charities are finding it increasingly hard to pull in funds, both from donors and from sponsors. Charitable donations and sponsorships are one of the first things people cut, when faced with hard financial choices. Those sponsors and donors out there are faced with thousands of charities and their events.
PR plays a crucial role in helping to differentiate one charitable cause from another in the minds of these companies and individuals, and helps to profile its work, focusing on its key "unique selling points" to communicate to donors their unique positioning. PR is also helpful in defining who the charity's target audience is and the media outlets that they read.
Journalists are overwhelmed with charities seeking editorial coverage on events but need interesting hooks to create a story. A key complaint from journalists when contacted by yet another charity is that there is nothing "new" or particularly "newsworthy" about what they are doing. For example, yet another children's charity working in an impoverished country/region and holding its annual fundraiser, is not in itself newsworthy.
But add a prominent artist who has visited the charity's project and produced some pieces in collaboration with the children, an auction at a prominent London Bond Street auctioneers, and a couple of celebrities and high net worth individuals and you have a more newsworthy event.
PR professionals help charities identify and create hooks to make their events more newsworthy which in turn increases the chances of press coverage. Such press coverage is useful both for bringing in donations, but also means that when charity executives go forward to companies for sponsorship, they should not be "going in cold" as it were. The executives they meet will be more receptive if the charity has a strong public profile, as of course that makes it all the more valuable to sponsor.
Having a PR company involved for charity events also increases the value as perceived by sponsors, as sponsor logos can be used on press releases and sponsors can meet VIP guests/press at the event. In addition, sponsors can give their key employees or clients privileged access to the event as well as to the VIP guests, and their sponsorship funds work harder, with their brand being mentioned in press coverage as well.
Bringing on board a celebrity patron for the charity, or a member of royalty, minor or otherwise, is also something PR companies can help with, both to identify the right person, and to assist with contacting them and liaising with their agents/offices to bring them in.
Also, for a particular event PRs can help to identify a list of VIP guests who would create press interest and a buzz around the event. So for something in the realm of public affairs, for example, being able to pull in a few MPs would be enormously helpful.
At the same time, if the guests are also high net worth individuals, this will assist with any fundraising to be done at the event such as raffles and auctions. A huge price achieved for a particular item can be a great hook on which to hang post-event PR. So a record price achieved for a bottle of wine, for example, can generate unexpected press interest.
If charities are faced with deciding about advertising versus PR for an event, a key consideration is the value, both financial and in terms public perception, of editorial press coverage versus straight forward advertising. Editorial coverage, both pre and post event is generally more cost-effective than advertising and more persuasive in terms of the organisation's integrity/credibility.
Certain industries such as the medical industry, the arena of politics, and at times charities, look more credible and trustworthy if public awareness of them stems from editorial coverage in respected publications. So not only does the organisation get "more bang for its buck", but that 'bang' is more highly credible and imperative.
Great "goody-bags" have also become the norm at high profile charity events, and are another area where the help of a PR company makes a big difference. With the media request systems which PR companies can access, they can connect to other PR companies representing great products that desire placement at VIP or HNWI heavy events, and can build a really interesting and diverse goody-bag for the guests.
Leaving with a valuable reminder of a lovely evening out instils a "feel-good" factor for the organisation which is refreshed every time something out of the goody-bag is used or looked at. A great scented candle, chocolates, beauty products are just some of the popular items to be found in goody-bags these days.
Sponsors can also place products in the goody-bags to extend the life of their association with the charitable event, and give the event guests a sample of their product, if appropriate.
So on many fronts, having a public relations company involved with a charity event can bring great benefits and enhance the image of the charity and its attractiveness to both donors and sponsors. It also takes some of the burden off the events committee, who may be volunteering their time and may not be professionals in terms of event organisation in the first place.
Source – Charities Management