Since its launch in 2010, Instagram has taken the app world by storm and made every man and his dog an expert photographer.
Recently bought by Facebook for £1 Billion, it now produces not only live photo streams but 15 second video content too.
Here are some fast facts about the app:
Instagram has 130 million users a month.
A total of 16 billion photos have been shared.
Instagram's content amasses 1 billion likes a day.
Over 45 million photos are uploaded daily.
50% of its users are outside the US.
The Android version received over 430.000 pre-registrations and when it was finally released on 3 April 2012, and was downloaded over a million times in less than 12 hours.
Approximately 58 photographs are being uploaded each second.
Instagram gains one new user every second.
There's no denying its mass popularity, a vehicle for escapism and as A.A. Gill concisely put it, the modern day version of a "wish you were here" postcard. Instagram represents everything our society wants: fast, bite-sized, stimulating content.
The question is: how much of an 'Instagram junkie' are you?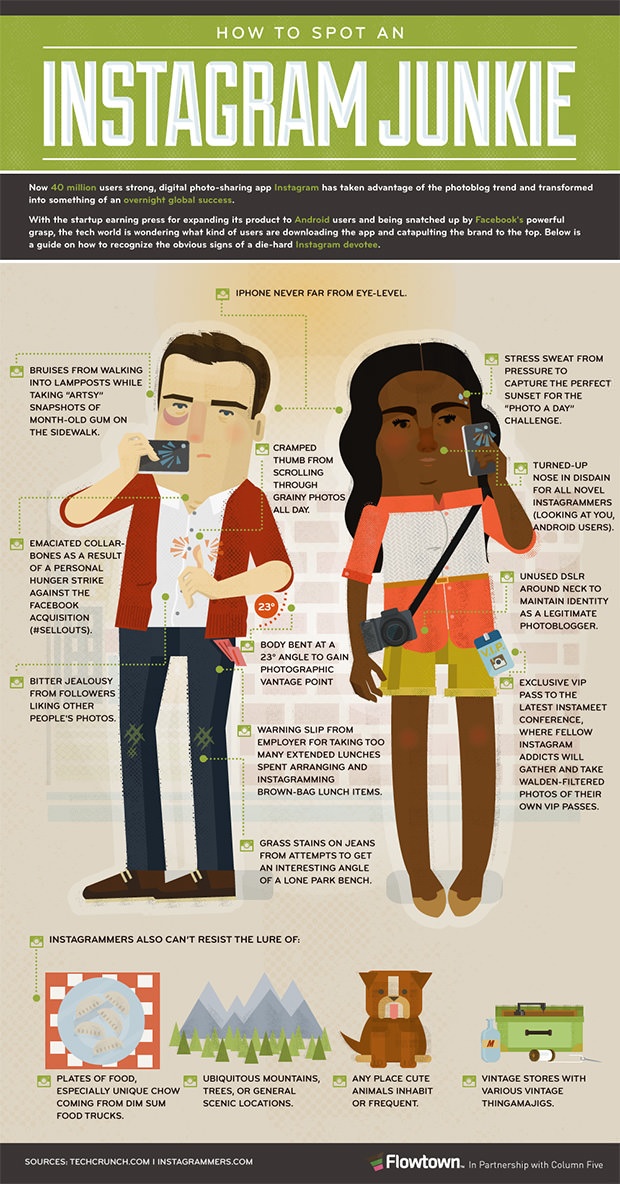 Originally posted by Curzon PR