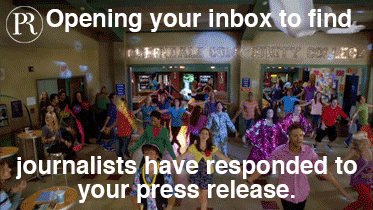 Press releases are a crucial part of public relations. It's an opportunity to release newsworthy information about a client to hundreds of journalist in an instant.
 In the first paragraph, it's essential to answer the "who, what, where" of the news you are announcing. For example, "Jane Doe has today been announced as one of the latest recipients of the Queen's Award in the United Kingdom for Enterprise Promotion, becoming the first Asian woman to receive the award."
When the release comes over the wire, the newsroom editor will most likely scan the first paragraph to see if it is something of interest to them. Make sure your opening is concise, informative and engaging.
The body of the press release should provide further details on the news you are announcing. For instance, if you are announcing a new product launch, you should include the product's positioning, key features and availability.
Remember to write the release like a reporter. The less editing and rewriting the newsroom has to do, the more likely they will file the release directly as a story.
Include a quote in your release. It's an easy way to directly deliver a more personalized message to your target audience. It also provides an additional opportunity to have your client's name mentioned.
Contact information including a name, email address and telephone number should go below along with a boilerplate, which is a brief description or bio on your client.
Lastly and most importantly, make sure your press lists are updated and correct before sending your release. Follow up by phone after the release has been sent.