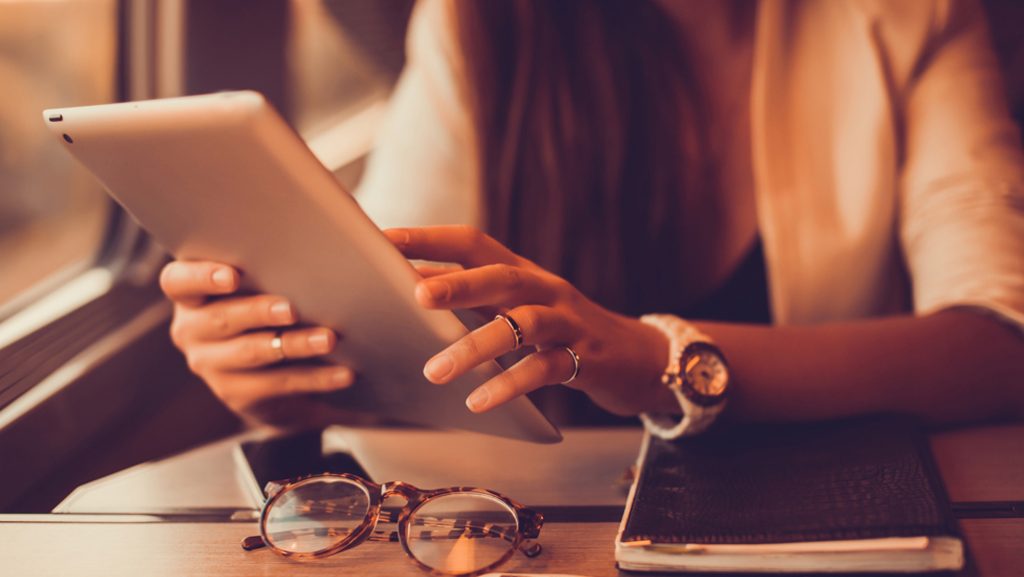 No Such Thing as Typical in the Typical Day of a PR Pro
One constant of my morning, wherever I am and whatever tasks I have scheduled to perform is that I am always woken by an alarm. Like many people today, my iPhone wakes me, and as I like to be alert and ready to perform essential tasks as soon as I am awake, I use a special sleep cycle alarm clock app. The app measures your movement as you sleep and wakes you up when you are in your lightest sleeping cycle, allowing you to feel fresher and more alert in the mornings.
As someone who works with people and clients based across several different countries and time zones, it is important for me to check over any emails I may have received overnight first thing in the morning, to ensure that I am completely up to date on any work related information.
My next step as part of my morning ritual is to check through several news apps, as well as having a quick look at my various social media newsfeeds such as Twitter, Facebook, Instagram, LinkedIn and Pinterest. As anyone who works in public relations will be aware, keeping up to date with the rapidly moving news agenda is of the utmost importance in this field of work and staying aware of the most pertinent news stories of the day, allows us to increase our chances of successfully pitching clients for media coverage. Checking social media at the same time, not only allows me to keep up to date about what is going in the lives of my friends, family and associates, but also because it gives me a glimpse into which new stories are provoking interest and discussion among the public, one of the many advantages that social media poses to PR professionals. The internet and social media have transformed the way in which news develops, with the news agenda constantly evolving throughout the course of the day. As a result, it is necessary for me to continually keep my eye on social media and the latest news stories throughout the day.
After finally waking myself up, I am then faced with the more challenging task of getting my daughter up and ready for school. As a working parent, I always value the quality time I am able to spend with my daughter each day and make sure that the time I spend getting her ready for school is completely devoted to her.
As a self-confessed tea addict, my first port of call when I arrive in the Curzon office is usually to sort myself out with a cup of tea (or two or three!) to satiate my habit. While I could devour many different types of tea, my personal favourites are an Australian brand of tea called T2 tea, and anything I can get my hands on from Postcard Teas, a small tea shop in Mayfair that specialises in rare and exotic teas. Once I have my brew, my next port of call is usually to touch base with the Curzon team though an internal meeting in which we check up with latest developments of our clients, check the news agenda and discuss potential pitching angles, as well as current leads and events. One important task that I ensure that I complete whenever I am in the office is the filling out of a timesheet, documenting the tasks I have completed that week on behalf of clients projects. While many may see such a task as mundane, the reality is it is incredibly necessary in order to provide our clients with transparent service. Much of the work of a public relations firm occurs behind the scenes and timesheets are an excellent way to inform clients of all the intangible work you are doing in order to secure them coverage and to build their public presence and reputation.
My afternoons are typically pre-occupied by meetings, and I frequently have lunch meetings with both clients and journalists. I value these meetings with journalists greatly because positive long term relationships are such a vital part in securing high quality media coverage on behalf of your clients. In the modern news and media climate, journalists are constantly deluged with an overwhelming amount of information and PR pitches. Building long term relationships with journalists allows you to gain a better insight into a particular journalist's or publication's personalities, interests and styles, allowing you to create bespoke, personalised pitches with a greater chance of being converted into media coverage.
Frequent meetings with clients are also important, not only because regular client contact is an essential part of providing your clients with stellar customer service that is a necessity in the PR field, but also because such meetings are a fantastic way of facilitating understanding between the both of you. Firstly, it is important to allow you to give your client a greater understanding of the work you are doing and the positive impact that it will have on their business. Such meetings are also an incredibly useful way for me to get to know my clients and their businesses better, which in turn can help inform us when we are formulating media angles with which to pitch clients.
Much of my evenings are spent attending openings and events such as art gallery viewings, and just generally indulging in the fantastic cultural life that London has to offer. It is a privilege and a necessity to attend such events to ensure that I remain up to date with the city's cultural scene. I also find that allowing myself to be in such creative environments is a great way of letting my hair down and providing me with inspiration and fresh ideas that I can use in both my professional and personal life.