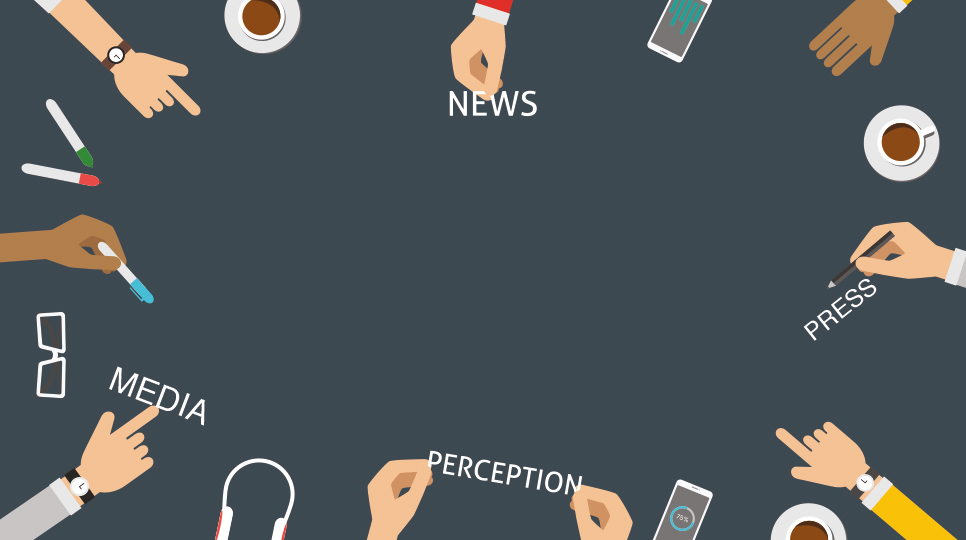 Media Relations | What Are The Benefits of Media Relations?
Media Relations guarantee a level of coverage that consolidates relationships with journalists. Media Relations is a fundamental service for any company seeking to increase its visibility in the media. In this article we explore the benefits of a well implemented media relations campaign and share our experience providing our Media Relations services in London, New York, Dubai and Delhi.

One aspect of working in the service based industry that many find difficult is explaining the true value of the services you provide to your clients.
Media relations after all is a largely intangible service and while press coverage can be measured by newspaper articles and news features many wrongly assume that such coverage does little more than stroke egos and provides little in the way of a return on investment from a business perspective.
We at Curzon PR, however, feel that such views could not be further from the truth and in this blog we hope to showcase the numerous advantages that media relations poses to clients from a business advantage.
What Is Media Relations?
In order to properly explain the benefits of media relations, it is best to explain what exactly media relations is. Media relations essentially involves liaising with the media in order to inform the public of their client's practices, achievements, mission, policies and sometimes even their very existence. Media relations differs from the more direct forms of advertising and marketing because it is more focused upon gaining third party endorsements of the product, service, organisation or individual in question and then having that third party (usually or journalist) disseminate this endorsement to the public.
What Is The Benefit of Media Relations to Businesses?
One of the key reasons why having good media relations is important from a business perspective is because having third party endorsements of is a more effective in establishing a reputation for whatever you are trying to sell to the public. This is because an integral part of gaining press coverage for a media relations campaign is ensuring that your message is something that the public would find interesting enough to be the focus of a newspaper or magazine article or feature.
Media relations is also important for businesses for press coverage of your company. This gets your company's name out into the public consciousness and informs consumers of your company's products, services, mission and identity through media channels that they trust and have chosen to consume.
One important aspect of media relations is maintaining long term relationships with journalist and media publications and maintaining these long term relationships can offer several advantages to a business.
One of these advantages is that a journalist who has a positive working relationship with a public relations agency or a press office will be more likely to provide press coverage, than a journalist who is being pitched to with no prior relationship. Perhaps more usefully, having a positive long term relationship with a journalist may mean that the journalist will approach you when they require a source for an article or feature and such coverage can be incredibly useful in establishing your brand as a source of knowledge.
While much of this blog post has dealt with comparing the benefits of media relations against advertising and traditional, direct marketing, they need not be of odds. One of the best aspects of obtaining press coverage through strong media relations campaigns is that you get more control over the narrative surrounding your business in the public and as such, can allow you to reinforce the message and brand image you are trying to build through advertising and marketing.