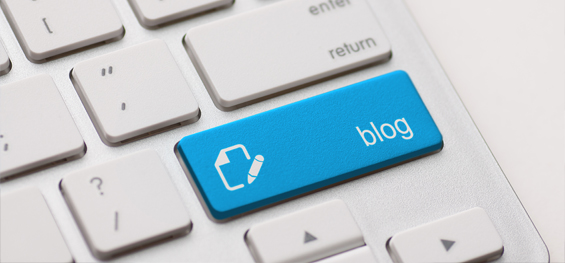 5 Ways To Amplify Your Blog Content
When it comes to content, quality is king. Producing timeous, relevant and well researched content is the first step in creating a successful blog. So once you have all this great quality content, what do you do with it to bring in readers? Simple…you promote it.
Think of your content as the melody of a song being played by a live band, and the bass as your promotion. The bass acts as the pulse of the song breathing life into the rhythm and amplifying the musical harmony. It is often the bass of a song that people tap their feet to. Therefore the role of promotion (amplification) cannot be ignored! Here are 5 techniques you can use to amplify your blog content and have your audience tapping to your beat.
Find experts
You may have a small following online and it can be challenging to promote your content when the audience you have is limited. You can overcome this by targeting the followers of industry relevant experts. Include the opinions, findings and quotes of these influential individuals within your blog post. The next step is to reach out to these experts and encourage them to share the content in a bid to have your blog seen by more people. Leverage their large networks to drive interest and traffic to your blog.
Optimize for SEO
The power of SEO is critical in amplifying content. If your blog posts are not appearing in searches on the particular topic discussed within them, consider your efforts as subpar. SEO methods include using reader-friendly keywords which fit seamlessly into the body of your blog post. Enlist the knowledge of someone who specialises in SEO to take full advantage of this tool.
Use social icons
Place social buttons next to important points in your blog posts, guiding readers to "tweet this" or "pin this". The convenience of sharing simply by clicking is effective and allows your readers to become voluntary promoters of your content. Sharing the most important information also establishes that you are well read on the subject and are able to articulate important information in succinct sentences.
Connect via email
Use your email signature to promote your blog by either placing a link to the latest post, blog URL or subscription form. Ensuring all employees in your company have the blog link in the email signature creates consistency and increases the chances of your content being seen by the relevant audience.
Promote Archived Content
Look at what the most popular posts on your blog are. These posts will most likely include evergreen content which receives constant traffic despite its original publishing date. Once you have identified these posts make sure that in the side bar there are links to your newer content. Keeping readers on your blog amplifies the content and encourages them to continue looking at posts both new and old.